Innovation2Commercialisation:Introduction to Scale Up – "Volume for Vanity; Profit for Sanity"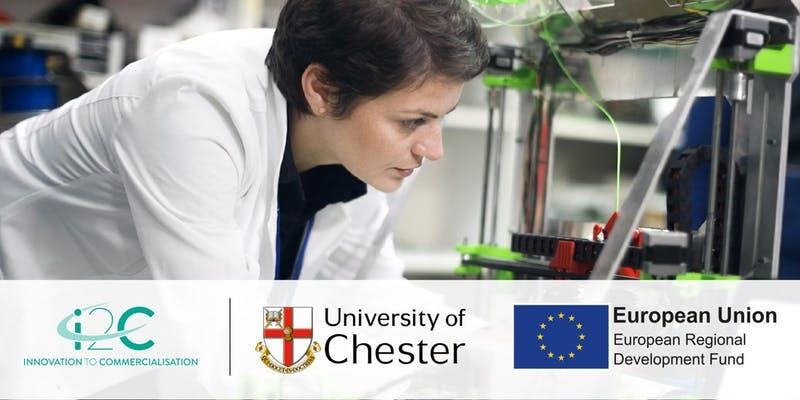 Date and Time: 17th June 2019
Location: NoWFOOD, CH1 4BJ
Cost:  Fully Funded
These workshops are for Innovation2Commercialisation (I2C) Project Members – if you are not yet registered to the fully funded I2C Project you can still apply for tickets with the below as a 'non-member' and you will be contacted to check your eligibility to register for the project. For any queries please email: businessgrowth@chester.ac.uk
Introduction to Scale Up – "Volume for Vanity; Profit for Sanity"
Scaling up occurs at all stages of your product life cycle and successful scale up and scale back is critical to sustainable business growth.
Understanding the critical considerations in scale up and capacity, and their potential implications on product performance, operational efficiency, profitability and business continuity are key to building for success and unlocking growth. This module enables you to work through the required thinking to understand the impact of the steps required.
Session 2 of 3 – PLEASE NOTE YOU ARE ADVISED TO BOOK ON TO ALL 3 WORKSHOPS.
——————————————————————————-
Workshop aims
Designed to equip participants with the knowledge needed to scale up production specifically in the food industry.
This workshop is an accessible technically based session which outlines the pitfalls, plans and considerations when choosing to increase operational capacity in your food business.
Scaling up occurs at all stages of your product life cycle and enables business growth. Understanding what is required and the potential implications on product performance and business continuity is key to implementing the right foundation for successful growth.
The session will be divided into five key areas essential to the scaling up process. These are:
Definition of scaling up
Capacity
Critical considerations
What does success look like?
Will all products scale up?
Lunch will be provided.
Parking
The workshops take place on the University campus and we can not guarantee parking places due to limited availability. We advise you to arrive early on the morning of the workshop and if you do find a parking space please make sure to inform The NoWFOOD Centre reception and you will be issued with a temporary parking permit to display in your car.
Please register your interest here
Alternatively please contact Emily Pegg
Tel: 01244 512619
Mob: 07766360618