Protecting Your Business and Innovation Ideas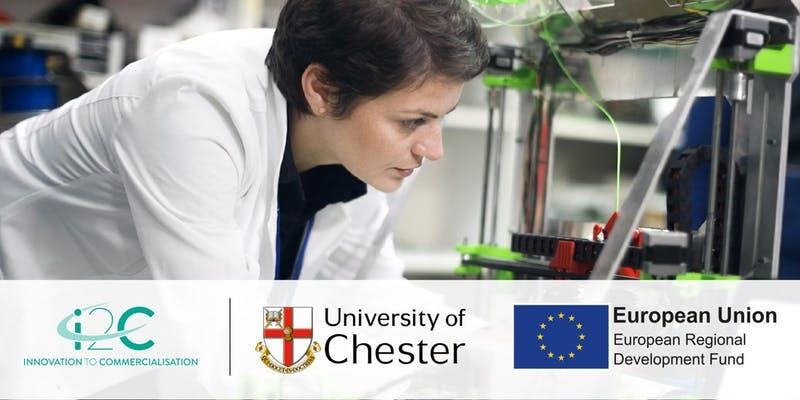 Date and Time: 12th March 2019
Location: Thornton Science Park, CH2 4NU
Cost:  Fully Funded
These workshops are for I2C Project Members – if you are not yet registered to the fully funded I2C Project you can still apply for tickets below as a 'non-member' and you will be contacted to check your eligibility to register for the project. For any queries please email: businessgrowth@chester.ac.uk.
The Basics
• Business Structure – Share holder agreements, Directors contracts
• Understanding your market & competition
• Identifying inventions and IP belong to business
• Employment Law – employee's, freelancing, contractors
• Nondisclosure and restrictive covenants
• Terms and conditions of purchase and sale of goods and services.
• Data protection – GDPR
Protecting Ideas
• What you can do within the business.
• Register of ideas, concepts and IP.
• Recording and evidence.
• Trade Marks, Protected & design Designs, Copyright, Logo's, Web Domains
• Staying ahead of the competition
Protecting IP
• Patents and IP protection.
• How to build your evidence.
• How to write effective patents.
• How to defend your IP.
• How to finance IP
Delivered by Durham Grigg
We bring 33+ years to the table (gained in junior through to senior (Partner/Consultant) roles in the private and public sector, as both external and internal legal counsel. Since 2011, operating my own sole consulting IP Management Firm then Sole Solicitors Practice (May 2015) to support UK & Oz-NZ businesses to achieve better results – particularly in export activities and start-up businesses and product to market decisions and implementation.
Please register your interest here
Alternatively please contact Jim Colston
j.colston@chester.ac.uk
tel – 01244 512381
mobile – 07557 812592